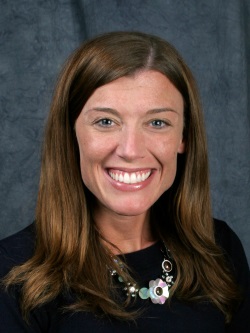 Phone: 608.822.2411

Toll Free: 800.362.3322, extension 2411

Email Katie
Kramer Building (Bldg 300), Room 304
Degrees / Certifications:
Doctoral Candidate, Doctorate of Education, Organization Leadership, expected date of graduation 2026
M.S. - University of Illinois at Urbana–Champaign - Strategic Brand Communication
B.A. - UW-Platteville — Social Science & History
Certificate - The Happiness Advantage, Orange Frog Facilitator
Job Duties:
Executive Director of Marketing, Recruitment and Foundation Services and the Graphic and Web Design program
Public Information Officer
Internal Communication Lead
Adjunct Faculty Instructor, Marketing and Branding
Orange Frog Happiness Advantage
Committees:
Executive Team
Project RISE Core Team Member
Module Owner for Southwest Tech's Customer Relationship Management
Core Emergency Response Team
Student Clubs/Organizations:
Social Media Student Ambassadors
Community Involvement:
Board Member, Southwest Opportunities Center
Board Member, Lancaster Public Library Foundation
Faculty Information / Personal Note:
My passion and commitment for Southwest Wisconsin and my love for serving students drive my infectious and energetic approach to strategic brand communication and higher education.
My collaborative style and natural inclination to promote growth and learning, coupled with my commitment to giving back, makes me fully invest myself in a shared vision and outcome. I value inclusivity and diversity in leaders, openly sharing that I'm devoted to promoting and achieving equity in education. My extensive volunteer experience keeps me and those around me connected with organizations and businesses across the five-county district Southwest Tech serves. I focus on building partnerships that benefit the region's economic health and the individual success of students while also emphasizing the abundance empathy and kindness we all need to truly connect, reach our potential, and, ultimately, believe in the magic and impact of each person.