Learning resource options are available for all students at Southwest Tech through our Learning Services, Library Services and other services as well. The Southwest Tech Learning Services includes both Academic Services and Disability Services.
Karen R. Knox Learning Center
The campus library collection puts thousands of books, audiovisual materials, periodicals, and subscriptions at one's fingertips.
Academic Services provides free academic support: one-on-one tutoring, writing assistance, and small group and computer-aided instruction.
Disability Services provides resources that empower and support students with disabilities to reach goals for learning.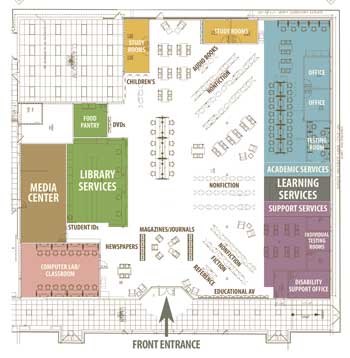 Other Services
Adobe Acrobat software
Computers with internet access
Copier/Printers (color and black-and-white)
Keyboard Pro software
Microsoft Office Suite software
Premier software
Scanners
SolidWorks software
Study areas
Testing area
Chargers Cupboard
Student ID's