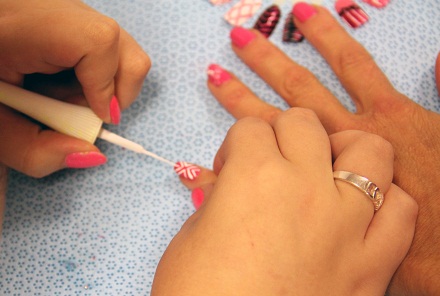 Completing these courses prepares individuals to take the State of Wisconsin examination to become licensed manicurists.
Students enrolled in the Cosmetology Program who also complete the Nail Technician Certificate will only need to take one State licensing exam to be certified in both professional areas.
Note: In order to qualify for licensure for your manicurist state board exam, you must be 18 years of age, have completed a minimum 300 hours of instruction and completed the requirements of Southwest Tech Nail Technology Program.
These courses are not eligible for financial aid unless the student is enrolled in an eligible program. Please see an advisor to determine financial aid eligibility.
Credits earned in the Nail Technician Certificate may be applied toward the Cosmetology Technical Diploma. Learn More
Because of requirements for hours with licensing, credit for prior learning will be evaluated on a case by case basis. If you feel you have experience in any of these courses, please talk to the credit for prior learning coordinator.