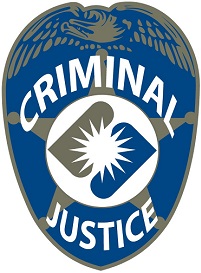 160-Hour Jail Academy starts late May 2017.
In the 160-Hour Jail Academy you will learn:
Key concepts and requirements underlying county jail operations and an introduction to the role of the jail officer as a corrections professional.
Issues covered include the purposes and goals for county jails, and the role of state and national standards for jail operations.
The professional responsibilities of a jail officer.
This course will also feature an overview of the curriculum and premises of the basic jail officer training course. This 4-week course is open to both pre-service and hired jail officers and is offered one time per year during the summer.
Timeline
Application Deadline (see Required forms): March 3, 2017
Mandatory Interview: April 5, 2017 REGISTER NOW for your time slot of choice.
Mandatory Academy Orientation: May 5, 2017
Academy Start Date: May 30, 2017
Academy End Date: June 27, 2017
The Academy is scheduled to run 8:00 a.m. to 5:00 p.m. Monday through Friday.
Minimum Qualifications
Please verify that you have met the following minimum qualifications as set forth in Wisconsin State Statute and Chapter LES 2, of Wisconsin Administrative Code:
I am or will be at least 18 years of age by the completion of training.
I possess a general educational development diploma or am a high school graduate who has completed a secondary education program through a public school, private school, an equivalency diploma program, or home education program within the United States or its territories.
I have not been convicted of a federal felony, or of any offense which if committed in Wisconsin could be punished as a felony.
Attention Applicants
You must complete all (6) of the Application Forms listed below. Completed forms must be submitted to Southwest Tech by March 3, 2017 to be considered for review and potential acceptance into the 2017 160-Hour Jail Academy.
Mail completed application materials to the address indicated below (must be postmarked by March 3, 2017), or bring the materials to the Public Safety Complex Office.
Southwest WI Technical College
Attn: Kris Wubben
1800 Bronson Blvd.
Fennimore, WI 53809
ACCEPTANCE
Completed applications will be reviewed and those chosen will be invited to interview with a panel of corrections professionals.
FOOD AND LODGING
Food and lodging during the academy is the responsibility of the recruit. Students needing local housing may obtain this on the UW-Platteville campus or through Southwest Tech's Student Housing.
Agency hires must share a copy of their Acadis Professional History Report with Southwest Tech Academy Director, Kris Wubben, no later than 30 days prior to the start of the Academy.
Questions
If you have any questions regarding the Academy and the application process, contact Kris Wubben, Academy Director, at 608.822.2706 or kwubben@swtc.edu. For more detailed information, view the 160 Jail Academy Learning Objectives document, created by the Wisconsin Department of Justice.