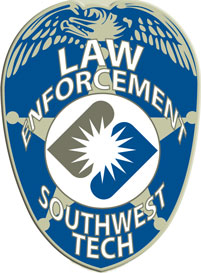 Law Enforcement 720 Academy starts May 24, 2018.
This (720) hour Law Enforcement Academy is designed for those seeking a law enforcement career in the State of Wisconsin. Southwest Tech's premier Academy delivers the criteria established by the Wisconsin Department of Justice, Training and Standards Bureau. The training instructors are a combination of educators and active or retired law enforcement officers. The training is delivered via lecture, group discussion, hands-on exercises, and scenario participation.
An informational meeting will be held on the following dates and times at UW-Platteville, Ullsvik Hall, Room 0116:
September 27, 2017, 3:00 p.m. - 4:00 p.m.
October 3, 2017, 3:30 p.m. - 4:30 p.m.
Timeline
Application Deadline: December 1st, 2017
Mandatory Fitness Test: January 5, 2018, 6am-8am and January 12, 2018, 6am-am (if needed), UW-Platteville. Registration will be available after the application deadline closes.
Mandatory Interview: February 2018 (Students must earn a minimum score on the interview to continue with the application process.)
Mandatory Academy Orientation: April 2018
Academy Start Date: May 24, 2018
Academy End Date: September 22, 2018
The Academy will run full time May through September. There will also be some evening classes scheduled. Classes will be held at the Southwest Tech Public Safety Complex in Fennimore, as well as at UW-Platteville.
Minimum Qualifications
Please verify that you have met the following minimum qualifications as set forth in Wisconsin State Statute and Chapter LES 2, of Wisconsin Administrative Code:
I am a citizen of The United States of America (applicable to law enforcement academy students only).
I am or will be at least 18 years of age by the completion of training.
I possess a valid Wisconsin driver's license or such other valid operator's permit recognized by the Wisconsin DOT as authorizing operation of a motor vehicle in Wisconsin (applicable to law enforcement academy students only).
I possess a general educational development diploma or am a high school graduate who has completed a secondary education program through a public school, private school, an equivalency diploma program, or home education program within the United States or its territories.
I have earned at least 60 associate degree level college credits or higher, or an associate degree or higher from a college or university accredited by an accrediting agency recognized by the US Department of Education. (Law enforcement and tribal law enforcement officers who do not meet this requirement at the time of employment, have 5 years from their date of employment to meet this requirement.)
I have not been convicted of a federal felony, or of any offense which if committed in Wisconsin could be punished as a felony, and has not been convicted of a misdemeanor crime of domestic violence (18 U.S.C. §922(g)(9)), or I have been granted an absolute and unconditional pardon.
Attention Applicants
You must complete all (9) of the Application Forms listed below. Completed forms must be submitted to Southwest Tech by December 1st, 2017 to be considered for review and potential acceptance into the 2018 Law Enforcement 720 Academy.
Mail completed application materials to the address indicated below (must be postmarked by December 1st, 2017), or bring the materials to the Public Safety Complex Office.
Southwest WI Technical College
Attn: Kris Wubben
1800 Bronson Blvd.
Fennimore, WI 53809
Additionally, you will also need to review the Physical Readiness Training Handbook to prepare for the fitness test. Please also watch this video produced by the Wisconsin Training and Standards Bureau: https://vimeo.com/195826724. This video shows how each of the required fitness tests are to be completed to enter the academy. It also contains the chart at the end to show the entrance and exit standards needed to pass the test.
Questions
If you have any questions regarding the Academy and the application process, contact Kris Wubben, Academy Director, at 608.822.2706 or kwubben@swtc.edu. For more detailed information, view the 720 LE Academy Learning Objectives document, created by the Wisconsin Department of Justice.
Comments from some our 2015 Academy Graduates:
"I liked the small class sizes and the Instructors who have a passion for their jobs."

"The Academy Instructors are all very knowledgeable, it just made me want to spend as much time with them as possible and learn everything I could."

"No fluff, straight to the point and practical."

"I appreciated the competency of the Instructional Staff and their passion for the topics they taught. Plus the firsthand knowledge and experience of the subject matter, which makes learning it that much more enjoyable too."