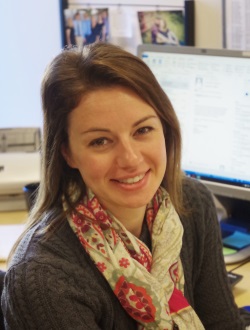 Phone: 608.822.2358

Toll Free: 800.362.3322, extension 2358

Email Kelsey
College Connection (Bldg 400), Room 479
Personal Note:
I am a proud Lancaster Flying Arrow alumna, and continued my education post-secondary to earn a Bachelor of Science Degree in Education from UW-Madison, as well as a Master of Science Degree in Education from UW-Platteville. I spent the first several years of my professional career working in area school districts as a Wisconsin DPI certified Cross-Categorical Special Education Case Manager and Instructor. Transitioning to working with adult learners pursuing the next step of their educational journey is truly a dream come true! I am a learning enthusiast, and love finding ways to share this passion and facilitate curiosity and exploration for others. I am a certified Career Development Facilitator, and am constantly seeking out new opportunities to learn and grow.
My husband and I now reside back in the area on my family farm. We have been blessed with two children who fill our home and hearts with joy. We are an active, outdoors-loving family, who have grown into loving all of the perks of rural Southwest Wisconsin living. I also enjoy live music, good food, and good conversation.
Degrees / Certifications:
BSE in Education, UW-Madison
MSE in Adult Education, UW-Platteville
Certified Career Development Facilitator (NCDA), UW-Madison
Certified Wisconsin DPI Educator : Cross-Categorical Special Education
Professional Organizations / Associations:
WACADA Wisconsin Academic Advising Association
Job Duties:
Provide individualized and broad student advocacy to help prospective, admitted, and enrolled students navigate the college experience.
Advise students on program options, course selection, and career choices as well as programs.
Assist in recruiting and retaining students from admission through graduation and career goal attainment.
School Involvement:
Campus Beautification Committee
Diversity Workgroup
Remedial Teaching and Learning