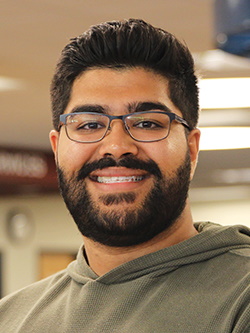 Phone: 608.822.2337

Toll Free: 800.362.3322, extension 2337

Email Akshay
Kramer Building (Bldg 300), Room 314 Knox Learning Center
Degrees / Certifications:
Bachelor of Science Degree in Biology
Community Health Worker Certificate
Emergency Medical Scribe Certification
Job Duties:
Serve as a resource person, academic coach, and mentor for multicultural students. This includes assisting with the preparation of academic scholarship, career development, and advanced study opportunities for students, facilitating access to Southwest Tech resources and service offices, and serving as a liaison for students on issues of race, ethnicity, and current multicultural issues.
Provide individual and group academic success skill attainment support, tutoring and academic intervention support.
Community Involvement:
Taskforce on Inclusion, Diversity, and Equity of Platteville