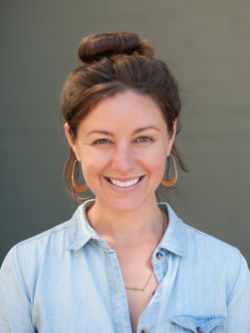 Toll Free:

Email Carlee
Faculty Information / Personal Note:
Carlee Ann's passion for reproductive health and the perinatal period led her to become a Doula in 2009. Simultaneously, she received her Massage Therapy License and specialized in prenatal and postpartum massage. She studied Biology, Kinesiology and Holistic Health at San Francisco State University and received a Bachelor of Arts in 2009. Attending births as a Doula in the home, birth center and hospital settings solidified her passion for midwifery.
Carlee Ann graduated from Bastyr University in 2015 with a Master of Science in Midwifery. She has since become a mama while maintaining working at Pacifica Family Maternity Center and CommuniCare Health Centers. She loves to teach and is delighted to join the Southwest Wisconsin Technical College Midwifery faculty.