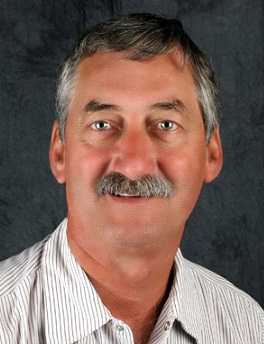 Phone: 608.822.2476

Toll Free: 800.362.3322, extension 2476

Email Pete
Personal Note:
During my 18 years of employment in the Agricultural Equipment repair industry, my responsibilities included consumer equipment repair, farm implement repair, farm tractor repair and equipment resale reconditioning. I held the position of service manager for 7 1/2 years, overseeing up to 8 technicians prior to being employed at Southwest Tech.
Degrees / Certifications:
Technical diploma from Southwest Tech in Ag Mechanics
Certified Service Pro from Deere & Co.
Numerous factory training schools from Deere & Co., Melroe Co., and Caterpillar Co.
Nationally Registered EMT-Basic
State of WI licensed EMT
Professional Organizations / Associations:
Wisconsin Association of Agriculture Educators (WAAE)
Courses I Teach:
Air Conditioning
Electrical Systems
Chassis Drive Systems
Applied Hydraulics
Diesel Fuel Systems
Diesel Engine Overhaul
Student Clubs/Organizations:
PAS (Post-secondary Agricultural Students): This club allows students to meet with other students in the state and at the national level studying various agricultural subjects. Students have the opportunity to attend leadership conferences as well as competitive state and national conferences. These conferences are held throughout the state and country. Southwest Tech students have attended past conferences in places as far east as Williamsburg, Virginia and west as far as Idaho Falls, Idaho and Bismarck, North Dakota.
Community Involvement:
Retired from the Montfort Volunteer Fire Department after serving the department for 21 years
EMT with the Montfort Rescue Squad and currently serving as Assistant Chief
Sexton for the cemetery at St. Thomas Catholic Church